Availability: Limited Stock
ETA Based on USA Destination: Between Apr 02 and Apr 10
Shipping & Returns: will be calculated at checkout
Are you afraid of losing your dog? Your pet tends to move away and you have sometimes lost it for hours?
The loss of your pet is one of the worst nightmares you can have.
Although you will do everything in your power to ensure the safety of your pet, it is not enough!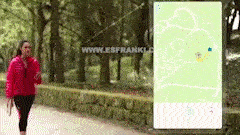 In 2018, 78,927 animals were reported lost in Your area 15.39% including 26,952 dogs (1 every 19.5 minutes) 

 

The tracker connects to your phone via an Android/iOS app (iTracing) and helps you locate your pet at all times! Easy to use.
Receive notification as soon as your pet exceeds the roaming range you have planned!
Just connect to the free application,
Including a CR2032 Button Battery
Versatile enough to even use for missing wallet, keys, etc and  they're waterproof 
---